"FLYING AWAY FROM THE ROCKS"
This bronze eagle was commissioned by Lynda Cameron in West Palm Beach, Florida as a reminder of the precious gift of life when she was rescued about thirty years ago from a plane crash on Capitol Peak, near Aspen, Colorado. At that time she was just a young girl and the artist, Richard Arnold was part of the Mountain Rescue Team that brought her to safety. The eagle is a symbol of her "flying away from the rocks;" life-affirming, freedom, closure. The bronze has a 60-inch wingspan and weighs approximately 150 lbs. It was installed on a natural rock that makes up part of a fountain located within a large riding stables. Installation was April 2008.
ABOVE: Clay model in the Arnold Studio at Telluride, as it is prepared for casting.
ABOVE: Clay model viewed from below.
ABOVE: Clay model head detail.
ABOVE: Finished sculpture appears ready for flight high in the mountains above Telluride, Colorado.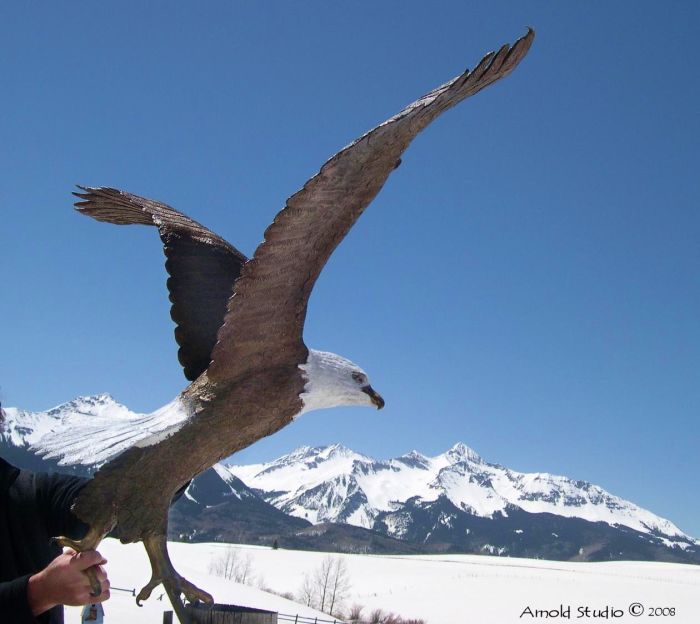 "FLYING AWAY FROM THE ROCKS" to the freedom of the sky.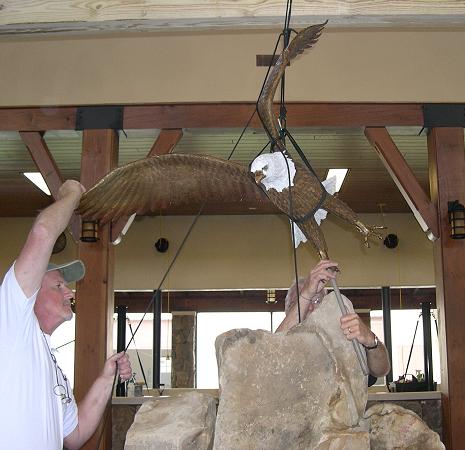 ABOVE: Installation of the Eagle on the fountain's rocks begins. Richard Arnold is behind the rocks.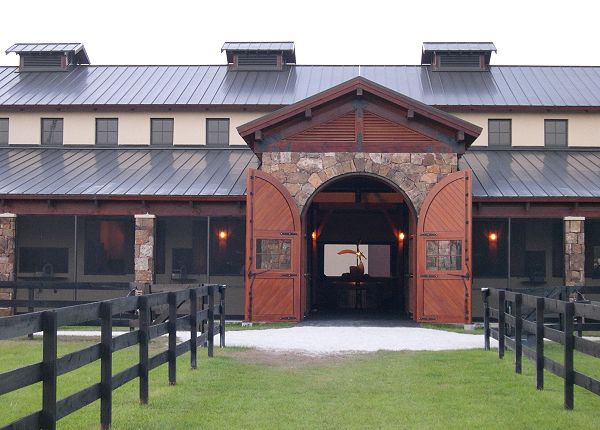 The Sculpture can be seen within the stable (centered between the doors) at the Cameron estate in Florida.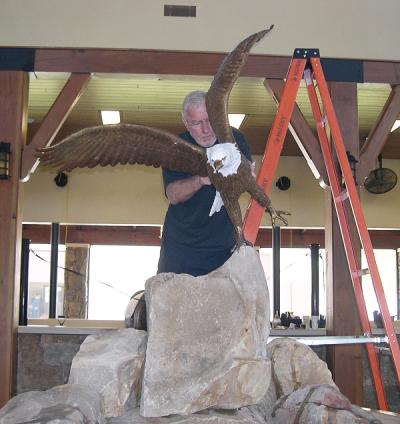 Sculptor Richard Arnold installs the Eagle.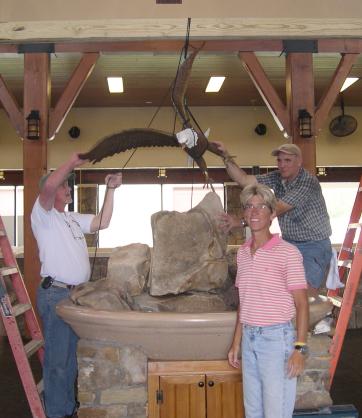 Lynda Cameron watches her Eagle take flight.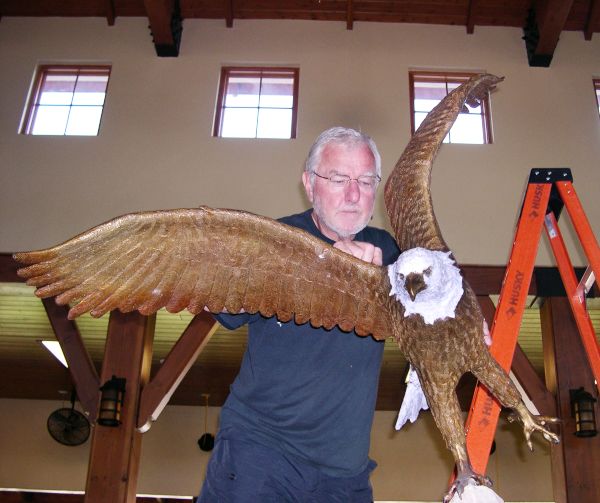 Richard Arnold and the Eagle.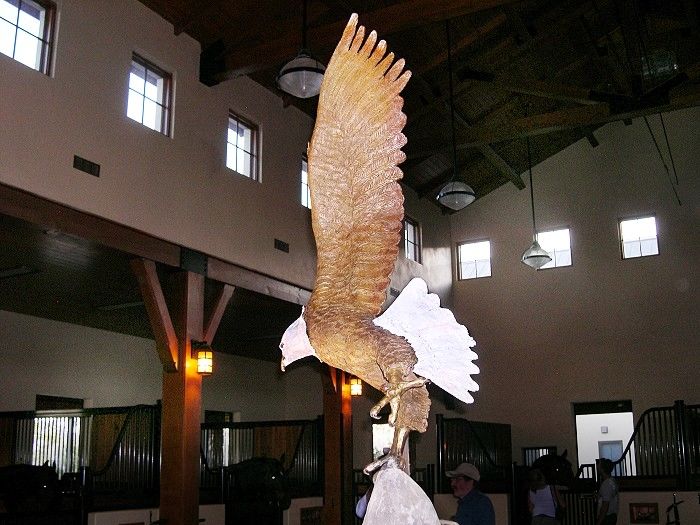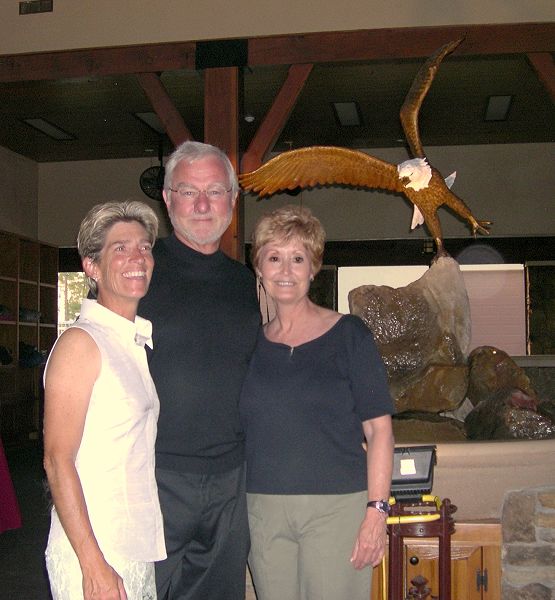 Lynda Cameron with Sculptor Richard Arnold and a friend.