From: Field of Dreams, Welcome Home Project:
TELLURIDE ARTIST CAPTURES "WELCOME HOME" IN BRONZE

By Jennie Aubert

"Telluride sculptor Richard Arnold has more to share with the Western Slope Vietnam War Memorial's "Welcome Home" project than just his talent as a large-scale bronze artist. Arnold is also a Vietnam vet, who served as a U.S. Army military police investigator in Da Nang for the first half of his tour, and put together the lifeguard program on China Beach in Da Nang during the second half. He was 22-years-old when he was sent to Vietnam in 1965.

"I was there like most young men — scared — and when I got home I was not welcomed," says Arnold.

"The Welcome Home" Project was coined for Vietnam veterans, like Arnold, who never received a welcome home upon their return. For many young men and women, the only welcome they received was from their families.

The three-firgure bronze work is a mother and father welcoming home their son from duty, yet will symbolically provide a welcome home to all men and women who have served our country…"




---

---

---



The life-sized work was dedicated on Veterans' Day, November 11, 2006. The Western Slope Vietnam War Memorial Park is adjacent to the Colorado Welcome Center at the Fruita exit on I-70. The sculpture is in the garden space below the Huey helicopter.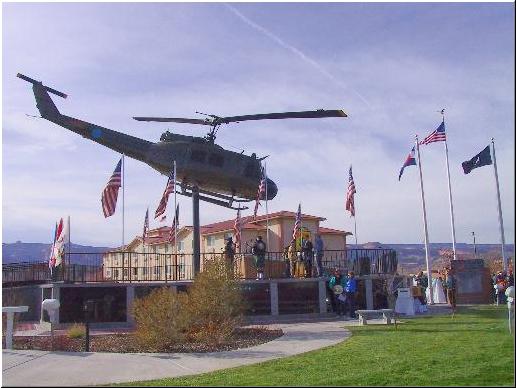 The father was the first figure to arrive from the foundry. Here Richard Arnold and his bronze creation demonstrate how the artwork emerges from the artist.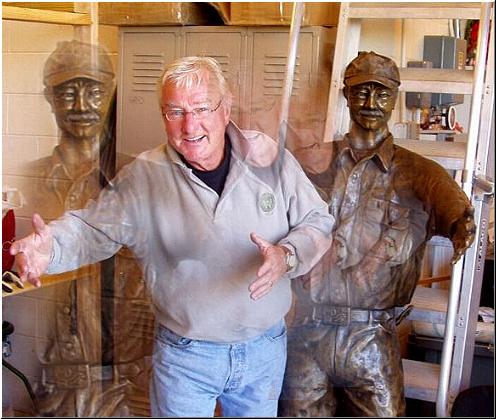 After the opening ceremonies on November 11, 2006, the scultpure is unveiled.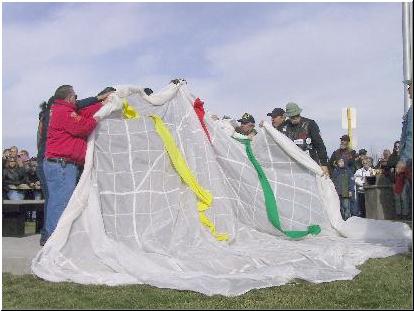 The bronze parents reach out in welcome to all veterans: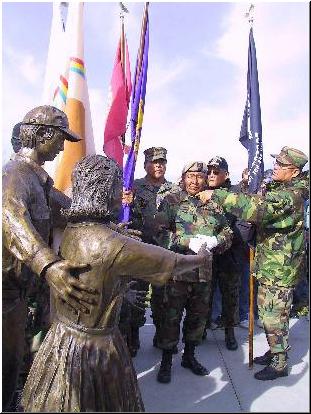 The beautiful marble bench at the site was donated by the Vietnam Vets Motorcycle Club USA in memory of those who never came home.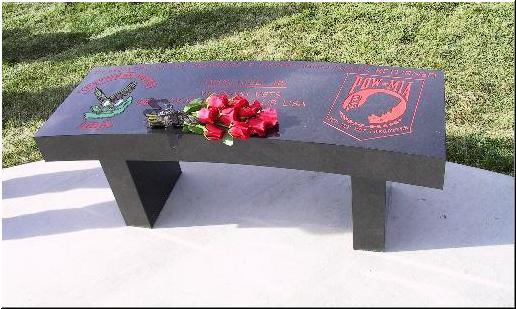 The dreams of youth,
of heroism, of truth,
a child gone, returns a man,
forged in the fire of war,
his child's heart no more.
He hesitates, his eyes uncertain,
yet unfailing love lifts the curtain
and his heart returns
with their tearful, "Welcome Home!"
– Pakwamana © 2007